German Shorthair Pointer Puppies for Sale

GSPs are the perfect companion dog for the active family.

A hunting dog should not only be bred for the field and kennel but for the other 8 months of the year as well.

8 Male and 5 Females whelped on 7 June and ready to go on 26 July 2004 to approved homes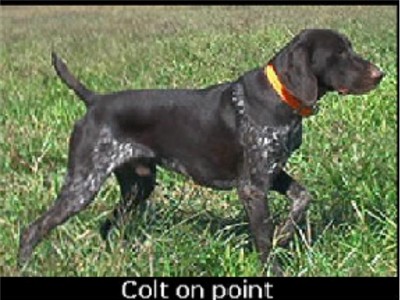 Sire: Colt vd Westwind MH NA Prize I 112 points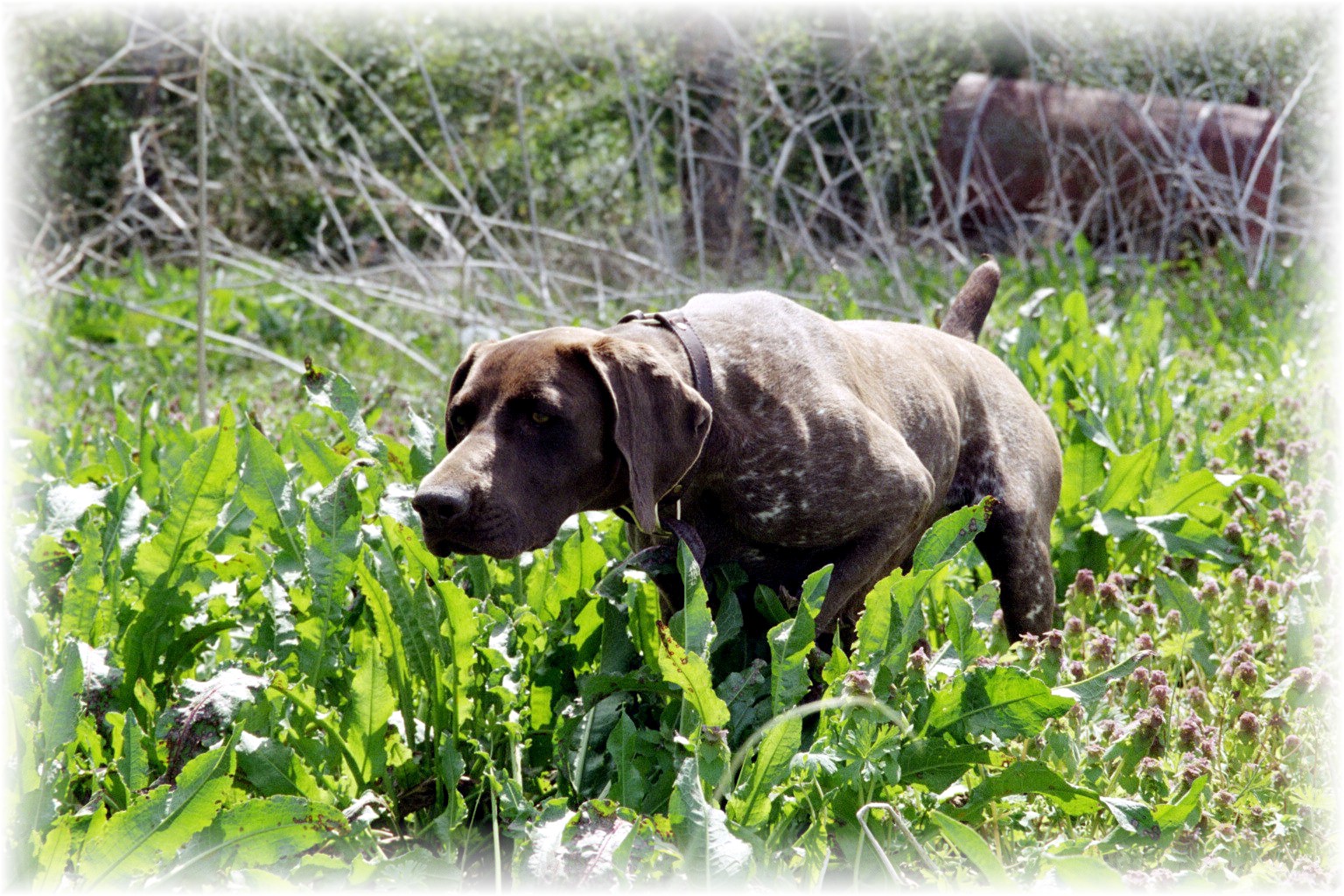 Dam: Hazelwood Storm's Aurija JH
Over 80+ titled dogs in both pedigrees from lines such as DC Hillhaven Hustler, the all-time dual champion producing sire, Westwind, Hege-Haus, Pottsiepen, Wasserschling, Enzstrand, Uphauser Kolk and many other fine American and German imports imparting spectacular tail set and strong head, and jaws with a typically strong confirmation to the breed standard. Other litters from the sire has demonstrated his uniquely combined traits for ease of trainability with strong prey drive

SIRE - Colt vd Westwind MH NA Prize I 112 pts

At 8 months and 8 days old, Colt was the youngest pointing breed dog in 2002 to have earned his Mater Hunter's title.

Colt is testing for his NAVHDA Utility Dog title soon. And this winter he will enter the show ring for the first time to take his place among other top-rated GSPs to earn his confirmation championship.

Calm temperament and ease of training are some of his greatest attributes. He has excellent conformation to the breed standard and is certain to earn his Versatile Championship and AKC Dual Championship.

DAM - Hazelwood Storm's Aurija JH

Aurija earned her Junior Hunter in 4 straight tests under extreme weather conditions; the first two tests were in freezing rain and sleet and the last two were in dry 80+ F temperatures.

Aurija exhibits exceptional conformation, drive, stamina, natural retrieve, and style. Aurija is training for her Master Hunter title and is expected to earn it this fall.

This breeding has been planned for months to pull together the tremendously positive traits in both of these fine dogs in a litter we expect to earn a breeder's award.
Aurija's PennHip Evaluation is 0.29 (Left) / 0.29 (Right) which places her in the 80th percentile for GSPs where the median hip laxity is 0.36 meaning that she has hips that are tighter than 80% of all tested GSPs and shows no radiographic indication of degenerative joint disease (DJD), cavitation, or other defect. See the link to the right for more information on the PennHip evaluation criteria and the Orthopeadic Foundation for Animals (OFA).

Price: Please Call